Octblog 2021
COPOUT 26
The make or break Climate Conference in Glasgow looms, and there seem few grounds for optimism because it looks set to avoid the underlying issues.
I just sat through an edition of the BBCs Question Time and in response to the question 'The Environment or The Economy?' all the assembled politicos predictably said 'Both' and then proceeded to fantasise about how we could all both eat our cake and have it. This probably reflects the attitude of most humans currently.
Unfortunately, the science and the maths say something completely different. Business as usual cannot continue for much longer. None of the technical fixes we currently tinker with or theorise about will make much difference, the economy and the environment will both decline for many generations to come now. They will do so because since WW2 everything has gone exponential in population, consumption, production, pollution, and environmental damage, and we have already overshot the limits of the resources that this planet can provide and the damage it can absorb whilst sustaining us.
Progress has failed. Analysts of 'progress' in terms of wellbeing and life satisfaction generally conclude that developed countries achieved a maximum of wellbeing and life satisfaction sometime in the 1970s. Since then, economic growth has begun to erode general wellbeing and life satisfaction.
Global economic activity cannot grow or even continue without provoking the environmental changes that will undermine it and cause a gradual or catastrophic decline.
Humanity has a choice. It can either choose an acceptable level of degrowth, or it can choose to see what level of degrowth becomes forced upon it by inaction.
Involuntary degrowth could easily mean returning to Dark Age or Neolithic level economies and civilisations after resource conflicts, mass migrations, and social order collapses have devastated industrial societies, and the four horsemen of apocalyptic War, Famine, Pestilence, and Megadeath have done their work.
Voluntary degrowth to a sustainable level might just prove achievable if humanity collectively aimed for something like the 1970s and preserved some but not all the technical innovations made since then. This would of course involve levelling the developing world up to that. We should for example, keep the internet as a valuable communication and information resource, but scrap social media entirely.
Imagine a world in which everyone has the basics but where long distance travel and trade have become a rarity, the burning of fossil fuels has become illegal along with private transport, a local rather than a globalised world, where very little except information moves between continents, a world in which people lead simpler material lives but work less and have richer social and cultural lives.
Interview with a Wizard.
The first series of thirteen Blumberg-Carroll email interviews came to over eighty thousand words, enough for a book.
We seem to have pioneered the literary equivalent of a late night chat show series, except that here the interviewer and the interviewee have each had at least whole day to think about each of the 365 questions, so expect some penetrating questions and provocative answers. Lionel Snell has graciously offered to write a preface.
Covid.
I wonder what casualty allowance the UK government has given itself for its current policy of relaxing Covid restrictions and precautions and relying entirely on vaccination. Scientific opinion and the political opposition have turned against it.
As the new wave of infections and deaths rises here, it does seem surprising that the government and the media do not give greater publicity to the percentage of the unvaccinated amongst the newly hospitalised and dead.
Lastly, leaf fall from the deciduous trees around here seems oddly delayed this year, and look who seems to enjoy the unseasonable climate:-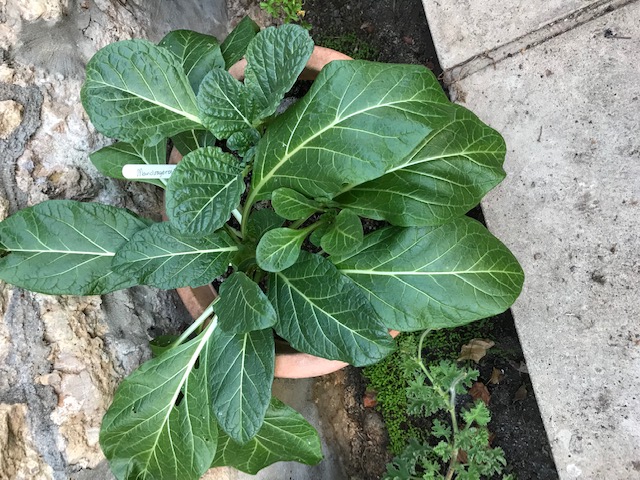 I may have done them a favour; Greece may well become too hot for their kind in years to come.