Samhain: Three Strange Objects.

The first object consists of an equation. It may not look like much, but it shows the mechanism by which the universe remains effectively eternal and unconsumed by black holes and singularities.
As it says here in he full paper
http://www.specularium.org/3d-time/item/250-the-anti-singularity-theorem
'The great hypersphere of the universe will not therefore eventually become full of black holes, sub-hyperspheres, or singularities, and it will remain at a constant size, vorticitating in finite but unbounded space and time.'
Relax, Eschaton cancelled, all predictions of Universal Apocalypse and The End of Days no longer apply. Abandon monotheism, and the current Scientific Creation Myth.
Mind you, we still need to look after this planet and find another one within a billion or so years.
Long have I sought this missing component of Hypersphere Cosmology. My thanks to Apophenia and Yog-Sothoth.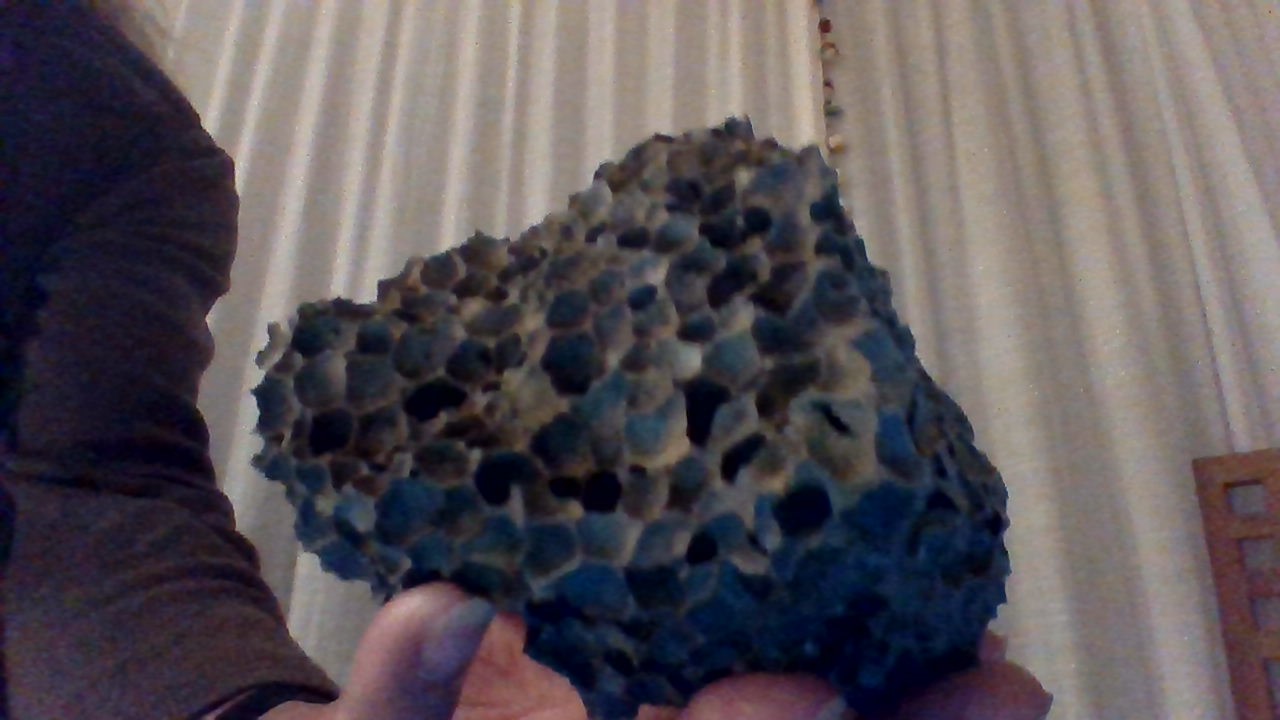 The second object consists of a rock that floats on water. Found on the beach outside my meditation lodge in Wales. Twenty years of beachcombing down there have yielded odd things, lobster pot tags from Newfoundland, Portuguese men of war, sea gooseberries, plastic from around the entire planet, but never one of these.
When volcanic lava escapes from the ground dissolved gasses will sometimes expand under reduced pressure to turn the lava into a bubble filled structure. I have no idea which volcano birthed this rock and for how long it has sailed the oceans. It still has a faint whiff of brimstone to it. Iceland or the Canary Islands seem the closest sources.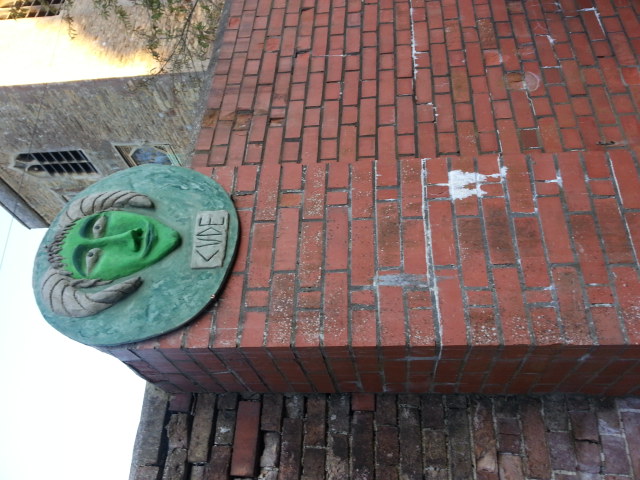 The third object consists of a plaque to Cuda, Brythonic Goddess of the Cotswolds, (or maybe not). The idea comes to us from the work of the antiquarian Steven Yeates who worked it out from local place names and fragments of Romano-British carved stone reliefs. Academic disputation continues on this subject.
I've long wanted to do something about the brick pillar in the gardens here which lie on the edge of the Cotswolds, and She seemed ideal. If the pagans of the Cotswolds didn't have a Goddess of the Cotswolds (Cudaswolds?) two thousand years ago, they do now.
The old Romano-British stone reliefs have become almost featureless with weathering, I have given Her sheep's horns and a floral coloured face to symbolise and celebrate the abundance and fertility of these lands over which She presides in our imaginations.
For several centuries this area remained one of the poshest and most desirable suburbs of the Roman Empire. You can find the remains of lots of nice villas and temples all up the Severn valley.
Concrete disc (with plenty of PVA in it) over steel wire frame, relief features in Turdcrete (Portland cement and PVA with sieved sheepswool and bracken compost to make a hard setting yet malleable clay like material) acrylic highlights. Diameter 2 feet, weight 60 pounds.
So what meaning can we give to this Samhain time of year? Seasonally in northern temperate climes it marks the end of harvest, a time to slaughter excess livestock, the first day of winter.
Perhaps our ancestors didn't really celebrate this time of year itself, they most likely tried to defy the impending death and darkness and cold with parties and bonfires.
The christian festival of all-saints or all-hallows may well have become placed at this time of year to supplant older pagan celebrations.
A time to remember the dead perhaps, but we never really remember the long dead, we merely remember their deeds. Those without significant deeds rarely become remembered for more than three generations.
The modern American tradition of halloween seems especially repulsive, consisting as it does of poking meaningless fun at disneyfied mock gothic death whilst schooling children in the arts of extortion with menaces.
Bonfire night seems far more appropriate, a defiant gesture against popery and the ghastly sentimentality/cruelty and the grim guilt/self-righteousness of catholicism. A celebration of light and liberation from centuries of imposed ignorance.