Novblog 2023
Obituary. Ray Sherwin.
I understand from friends that Ray Sherwin died in Las Palmas (Canary Islands) this June past.
I shall remember fondly the year that my wife and I spent in his village of East Morton. We kicked around a lot of the ideas that would become part of Chaos Magic, Ray introduced me to Chris Bray of the Sorcerer's Apprentice, and a number of people who would become leading figures in the Chaoist revolution. We had some splendid times trying out new rituals with friends in his attic, and up in the woods around Sunnydale Reservoir.
Ray did not wear his modest literary scholarship lightly, yet his pomposity and arrogance had an amusing and endearing quality to it which brightened many an evening spent in the Busfield Arms in Morton. I considered his attitude towards his longsuffering first Polish wife Marlena rather Neanderthal, even by 1980s Yorkshire standards, my wife considered it appalling. Marlena eventually left him but soon afterwards she suffered a catastrophic stroke.
Ray contributed directly to Chaos Magic mainly by turning his Thelemic fanzine into a Chaoist one called Chaos International and in showing me how to make an edition of Liber Null on a tabletop scale in the days before it became cheap and easy to self-publish books.
Ray's written contribution to the annals of Chaos Magic remained rather modest at just two small volumes, The Book of Results and The Theatre of Magic. He also seems mainly responsible for a small 25 page book by 'Paula Pagani' called The Cardinal Rites of Chaos which details the seasonal rituals of a short lived group he assembled in Morton after I had left. The grandly titled 'Cardinal Rites' seem most charitably described as Discordian amateur dramatics.
Yet after he retired with a new younger wife to a small villa in the Canary Islands, Ray published two regrettable diatribes, Vitriol and Ouroboros, both full of conspiracy theory nonsense and invective against his former friends and colleagues and the IOT, despite that I had urged him to desist and check his sources. We never communicated again after he published them.
I rather suspected that he had lost his critical faculties, and friends have confirmed that both Ray and his wife had sunk deeply into alcoholism, poverty, and conspiracy theory, and that their young daughter had become their carer. Having watched my own father drink himself to death decades ago, I concluded that alcoholism results from a Failure of Imagination; failure to realise what it does to you, and failure to imagine doing something else instead.
So, a rather tragic and sad ending to a life, but thanks Ray for that entertaining and highly productive year in East Morton.
For a further commentary on Ray, Vitriol, and Ouroboros see: -
https://www.specularium.org/component/k2/item/226-two-reviews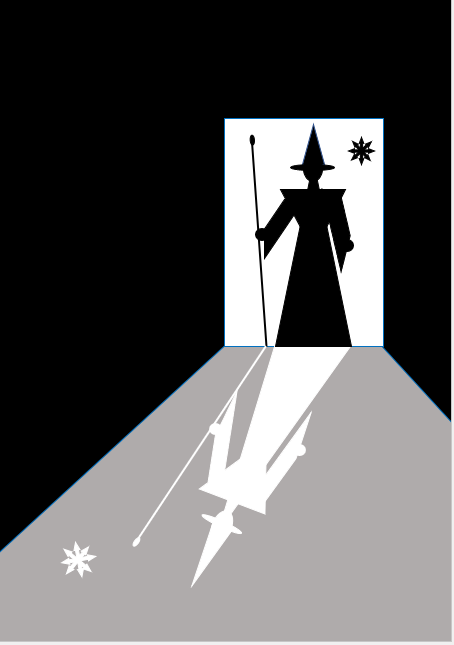 Retroactive Enchantment!
"Our Gedankenexperiment thus draws a metrological advantage from effective retrocausation founded in entangled states. While PCTC simulations do not allow you to go back and alter your past, they do allow you to create a better tomorrow by fixing yesterday's problems today. "
Nonclassical Advantage in Metrology Established via Quantum Simulations of Hypothetical Closed Timelike Curves. Available from:
https://www.researchgate.net/publication/374681474_Nonclassical_Advantage_in_Metrology_Established_via_Quantum_Simulations_of_Hypothetical_Closed_Timelike_Curves
Does Science become more mystical?
Have a look at this! Io Baphomet! Neo-Panpsychism? Morphic Fields Strike again!
https://www.pnas.org/doi/10.1073/pnas.2310223120
Chaos Magic Anthology
One of my publishers has invited me to assemble a team to write an Anthology about Chaos Magic. I have already rounded up many of the veterans from the old guard and some of the more prominent figures from the new generations of Chaoists. We may have space for just one more to join our illustrious lineup, so let me know if you think of contributors I may have missed.
In other news: - The Apophenion, The Octavo, and The Epoch look set to appear in Spanish.
Samhain. An Eisteddfod Poem.
Summer ends
The veil descends
Darkness begins
A time of fear
Illness, cold, and want
And thus,
A time to laugh at death
Yet the dead still live
Whilst still remembered
Fondly or otherwise.
Leaves fall
Like discarded ideas
I put them in
The compost bin.