Psychology, Oneirology
"One must still have chaos in oneself to be able to give birth to a dancing star." – Nietzsche.
And Erik Hoel of Tufts University makes a strong argument for this in his recent paper on The Overfitted Brain Hypothesis: -
https://arxiv.org/pdf/2007.09560.pdf
A thorough study of this September 2020 paper will prove rewarding. Hoel discusses the various leading theories about why we dream and then he adds another astonishing one that perhaps supersedes them all.
Hoel draws heavily on what we have learned from trying to develop deep machine learning and machine intelligence, it seems that if you want a machine to develop a broad ability at problem solving then you need to feed it on Chaos. Or to put it more politely, Stochastic and Random inputs including Imaginary Data.
The theory goes that any information system can get a bit stuck and inhibited by the patterns it knows and expects and particularly by what it has recently learned, so it can benefit by shaking it all up and mixing it all about to provoke synthesis and integration.
Humans rarely dream 'real' memories, except in PTSD. Dreams usually consist of fantastical Apophenic mash ups of fragments of old memories and newer ones.
Hoel argues that the brain deliberately indulges in the hallucinations of dream to achieve this vital housekeeping function that any complex and adaptive information processing device will require. He devotes some of the paper to a discussion of dreams and creativity.
Hoel writes further in edition 3307, 2/11/20 of New Scientist and touches on the human need for unreality in general, our insatiable taste for myths and novels and entertainments about imaginary events. He suspects that we may need such inputs to prevent our minds ossifying around our often-humdrum repetitive life experiences.
This led me to wonder if some people value hallucinogens precisely because they mimic the random and hallucinatory state of dreaming, despite the potential survival costs of performing such activity whilst not safely asleep and immobile.
I have to say that I have got far more inspiration from dreaming and the liminal states of waking than I ever did from hallucinogens.
Politics
Farewell Donald Trump, you brought a stimulating dose of chaos, excitement and controversy to American politics, the highest election turnout ever, and a focus of attention upon a lot of the elephants in the room, notably the failures of multiculturalism, political correctness, neo-liberalism and globalisation, the European reluctance to pay for its own defence, the need for renewables to make economic sense, the massive drug and people trafficking across the Mexican border, and the emerging broad spectrum neo-imperialism of China.
In choosing Biden the American people seem to have opted for Conservatism with a small 'c', - let us hope that does not mean more social and economic neo-liberalism as usual. Social neo-liberalism means policing thought and speech. Economic neo-liberalism means elites will take an ever-larger share of the pie.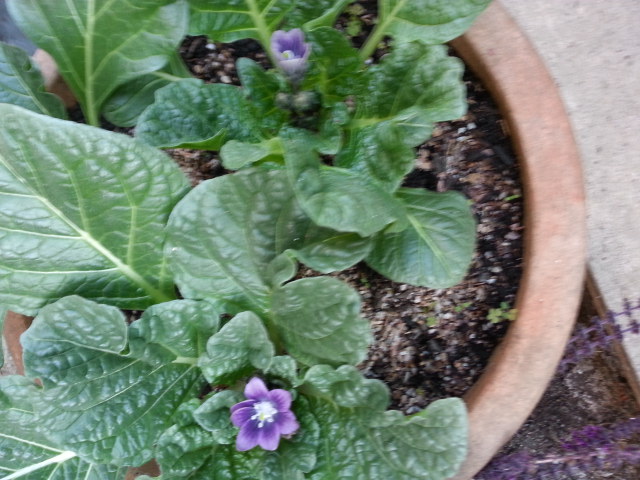 Esoteric Horticulture
Circe the Mandrake has signalled approval of her new accommodation in the greenhouses of Chateaux Chaos by producing a flower with 7 petals and 6 stamens instead of the usual pentagonal symmetry of 5 and 5, as displayed by one of her smaller companions. Who said plants cannot communicate?
Quantum Hyperspheres
The microcosm chapters of The Occultaris continue to develop and now include a possible model of quantum gravity in qualitative form at least.
Sorcery
Finally, my thanks to the hundred or so around the planet who participated in the Samhain magical attack requested in the previous blog. The tide may have started to turn, but humanity must not squander victory by a return to its bad old ways. Mother Earth has so far admonished us mildly with climatic and biological responses, but if we really annoy her, she can swat our entire civilisation, and if necessary, our entire species, all too easily.